Awards
SANS is pleased to recognize our members with three key awards each year.
The Distinguished Scholar Award recognizes the broad scope and potentially integrative nature of scholarship in social and affective neuroscience. It honors a scholar who has made distinctively valuable research contributions across his or her career in areas by significantly advancing our understanding of the biological basis of social and affective processes or expanding the core of social and affective neuroscience discipline. The winner of this award will receive travel compensation (up to $599 USD) and complimentary registration to the annual meeting.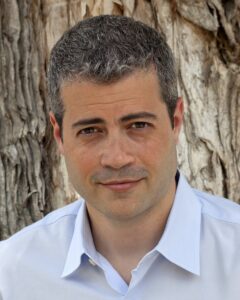 Matthew Lieberman (he/him)
2023 Distinguished Scholar Award Winner
Matthew Lieberman is a professor at University of California, Los Angeles but still considers himself a philosopher who just wanted some data.  Matt was dubbed one of the so-called "young turks" back in 2001, when social neuroscience was still social cognitive neuroscience and he hosted the first-ever social neuroscience conference in West Hollywood.  He had the good fortune to be the first person hired in the U.S. to use fMRI to examine social psychological questions which gave him a massive first mover advantage in recruiting many trainees who went on to be central to our field.  His research interests have been extremely varied, usually involving a new research program with each new trainee or collaborator.  These areas include: social pain, self-knowledge, affect labeling, persuasion, mentalizing, positive empathy, social working memory, and what the default mode network actually does for us at rest.  Now as an "old turk", his interests have turned to making social neuroscience more 'social' by using functional near infrared spectroscopy (fNIRS) to examine people while they interact and have conversations, sometimes far from the university lab.  This approach uses neural synchrony to identify when people are seeing things in (in)compatible ways, the consequences this has for friendship, teams, and ideological conflict, and how different interventions can alter these dynamics.
In 2013, Matt published his bestselling book "Social: Why our brains are wired to connect" but if you are going to read one thing of his, he recommends his 2022 Psych Review paper "Seeing minds, matter, and meaning: The CEEing model of pre-reflective subjective construal".  Matt was also the founding Editor-in-Chief of Social Cognitive and Affective Neuroscience, a position he has held for nearly twenty years.  Finally, outside of academia, Matt is the co-founder of Resonance, a company that uses artificial intelligence to help members of large communities make new meaningful connections in order to fight the growing loneliness crises in our schools, workplaces, and communities.
Past Winners
2022 – Eveline Crone
2021 – Uta & Chris Frith
2019 – Nancy Kanwisher

2018 – Betsy Murray

2017 – B.J. Casey

2016 – John Cacioppo

2015 – James J. Gross

2014 – Elizabeth Phelps

2013 – Ralph Adolphs
2023 Early Career Award
The Early Career Award recognizes an early-stage investigator who has made significant contributions to Social and Affective Neuroscience terms of outstanding scholarship and service to the field.  The winner of the award will receive a $500 prize, complimentary registration, and be invited to give a short talk at the annual meeting.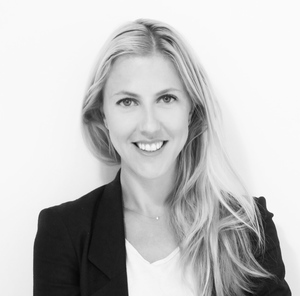 Oriel FeldmanHall
Brown University
2023 Early Career Award Winner
Oriel FeldmanHall is the Alfred Manning Associate Professor of Cognitive and Psychological Sciences at Brown University. She received her B.A. in Biopsychology from Cornell University and her Ph.D. in Neuroscience from Cambridge University. Her lab studies the neural basis of human social behavior, with a focus on morality, altruism, trust, and reciprocity. She has won numerous awards, including the Cognitive Neuroscience Society Young Investigator Award for outstanding contributions to science, the Association for Psychological Science Janet Taylor Spence Award for Transformative Early Career Contributions, and the American Psychological Association Distinguished Scientific Award for Early Career Contribution to Psychology.
Past Winners
2022 – Jon Freeman
2021 – Catherine Hartley
2020 – Emily Falk
2019 – Jamil Zaki
2018 – Leah Somerville
2023 Innovation Award
The SANS Innovation Award recognizes a particular article authored by a SANS member and published in a scholarly outlet that makes a contribution likely to generate the discovery of new hypotheses, new phenomena, or new ways of thinking about the discipline of social and affective neuroscience. Any kind of innovative contribution (including developments of new theory or methods, including analytic methods; innovative applications of existing methods; and creative application of methods from other fields) is eligible. Contributions may be judged innovative and generative even before they have generated substantial empirical findings. The award selection will focus on a contribution's conceptual innovation and potential to motivate new research and further conceptual investigation.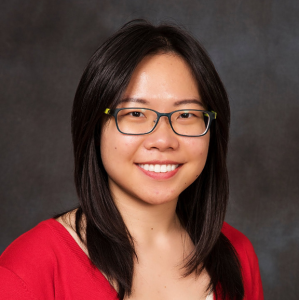 Chujun Lin
Dartmouth College
2023 Innovation Award Winner
Chujun Lin is a postdoc at the Department of Psychological and Brain Sciences at Dartmouth College. She will be joining the Department of Psychology at the University of California San Diego as an assistant professor in summer 2023. She obtained her B.A. at Zhejiang University in 2014 and Ph.D. at the California Institute of Technology in 2019. Her research focuses on how people form impressions of others via both dubious shortcuts and meaningful signals, and how these impressions impact consequential real-world decision making in politics, laws, media, and science.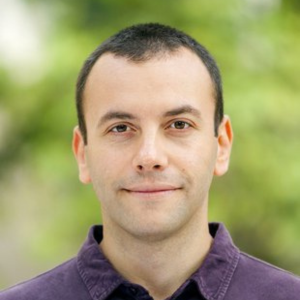 Umit Keles
California Institute of Technology
2023 Innovation Award Winner
Umit Keles is a Computational Scientist at the California Institute of Technology. He obtained his Ph.D. in physics at Bilkent University, Turkey in 2014. He conducted postdoctoral studies with Ralph Adolphs at Caltech. He works on developing computational tools for analyzing and modeling neural and psychological data.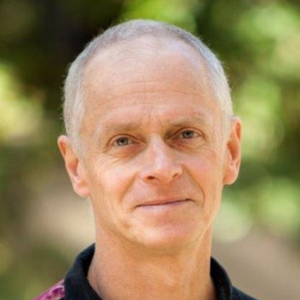 Ralph Adolphs
California Institute of Technology
2023 Innovation Award Winner
Ralph Adolphs is Bren Professor of Psychology, Neuroscience and Biology at the California Institute of Technology. He obtained his B.S. at Stanford University in 1986, Ph.D. at Caltech in 1993, and subsequently conducted postdoctoral work with Antonio Damasio in lesion patients. He studies the neural and psychological basis for human social behavior, with a focus on how people recognize, perceive, and process emotions and other social cues. His lab studies several clinical populations, including neurosurgical patients, individuals with rare brain lesions, and people with autism.
Past Winners
2022 – Lockwood, P., Apps, M. & Chang, S.W.C (2020). Is There a 'Social' Brain? Implementations and Algorithms. Trends in Cognitive Sciences, 24(10), 802-813. https://doi.org/10.1016/j.tics.2020.06.011
2021 – Dal Monte, O., Chu, C., Fagan, N.,and Chang, S (2020).  Specialized medial prefrontal–amygdala coordination in other-regarding decision preference.  Nature Neuroscience, 2020 April 23(4): 565-574.
2019 – FeldmanHall, O., Dunsmoor, J. E., Tompary, A., Hunter, L. E., Todorov, A., & Phelps, E. A. (2018). Stimulus generalization as a mechanism for learning to trust. Proceedings of the National Academy of Sciences, 115(7), E1690-E1697.
2018 – Parkinson, C., Kleinbaum, A.M. & Wheatley, T. (2017).  Spontaneous neural encoding of social network position. Nature Human Behavior, 1(5), 0072.
2017 – Lockwood, Patricia L., Apps, M.A.J., Valton, V., Viding, E., Rosier, J.P. (2016). Neurocomputational mechanisms of prosocial learning and links to empathy. Proceedings of the National Academy of Sciences, 113, 9763-9768.
2017 – Stolier, Ryan M. & Freeman, J.B. Neural pattern similarity reveals the inherent intersection of social categories. Nature Neuroscience, 19, 795-797.
2016 – Jack, Rachael. E., , Garrod, O.G.B., Schyns, P.G. (2014) Dynamic facial expressions of emotion transmit an evolving hierarchy of signals over time. Current Biology, 24, 187-192. 
2015 – Preston, Stephanie D. (2013). The origins of altruism in offspring care. Psychological Bulletin, 139, 1305-1341.
2014 – McKell Carter, R., Bowling, D. L., Reeck, C., & Huettel, S. A. (2012). A distinct role of the temporal-parietal junction in predicting socially guided decisions. Science, 337, 109-111.
2013 – Yarkoni, T., Poldrack, R. A., Nichols, T. E., Van Essen, D. C., & Wager, T. D. (2011). Large-scale automated synthesis of human functional neuroimaging data. Nature Methods, 8, 665-670.