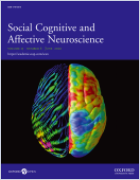 Social cognitive and affective neuroscience
SCAN will consider research that uses neuroimaging (fMRI, MRI, PET, EEG, MEG), neuropsychological patient studies, animal lesion studies, single-cell recording, pharmacological perturbation, and transcranial magnetic stimulation. SCAN will also consider submissions that examine the mediational role of neural processes in linking social phenomena to physiological, neuroendocrine, immunological, developmental, and genetic processes. Additionally, SCAN will publish papers that address issues of mental and physical health as they relate to social and affective processes (e.g., autism, anxiety disorders, depression, stress, effects of child rearing) as long as cognitive neuroscience methods are used. Finally, although SCAN aims to publish the best cutting edge research, its goal is also to be accessible to social scientists who do not themselves use neuroscience techniques. To this end, studies should be described in language that makes their implications for the social sciences clear. Additionally, short reviews will precede some articles in each issue to link the research conceptually to the broader social science issues to which they are relevant.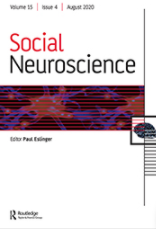 Social Neuroscience
Social Neuroscience features original empirical Research Papers as well as targeted Reviews, Commentaries and Fast Track Brief Reports that examine how the brain mediates social behavior, social cognition, social interactions and relationships, group social dynamics, and related topics that deal with social/interpersonal psychology and neurobiology. Multi-paper symposia and special topic issues are organized and presented regularly as well.  The goal of Social Neuroscience is to provide a place to publish empirical articles that intend to further our understanding of the neural mechanisms contributing to the development and maintenance of social behaviors, or to understanding how these mechanisms are disrupted in clinical disorders.

Cognitive, affective, and behavioral neuroscience
Cognitive, Affective, & Behavioral Neuroscience (CABN) offers theoretical, review, and primary research articles on behavior and brain processes in humans. Coverage includes normal function as well as patients with injuries or processes that influence brain function: neurological disorders, including both healthy and disordered aging; and psychiatric disorders such as schizophrenia and depression. CABN is the leading vehicle for strongly psychologically motivated studies of brain–behavior relationships, through the presentation of papers that integrate psychological theory and the conduct and interpretation of the neuroscientific data. The range of topics includes perception, attention, memory, language, problem solving, reasoning, and decision-making; emotional processes, motivation, reward prediction, and affective states; and individual differences in relevant domains, including personality.

Social and affective neuroscience program

Office of research training and career development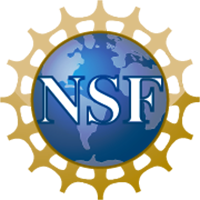 Behavioral and Cognitive Sciences (BCS)