Wednesday, April 28th, 1pm PST (4pm EST)
Brain injuries and sports: The neuropathological, emotional, and relational impact

Social and affective neuroscientists study how the brain gives rise to emotional responses and allows people to navigate social relationships. In recent years, there has been growing recognition that repeated concussions and subconcussive impacts experienced by youth and professional athletes can cause brain injuries that have debilitating consequences for emotional wellbeing and social functioning. In this symposium, three speakers at the forefront of traumatic brain injury advocacy and research will educate the SANS community about the multi-level complexities underlying concussions, subconcussive impacts, and related brain injuries. Ben Utecht, former professional American football player and Super Bowl Champion, will share the effect of concussions on his memory, emotions, and ability to interact with his family and the progress he has made in combating these difficulties. Then world-renowned neurologists, Dr. Ann McKee (Director of the BU Chronic Traumatic Encephalopathy Center) and Dr. Christopher Giza (Director of the UCLA BrainSPORT Program), will provide their perspectives on the underlying neuroscience.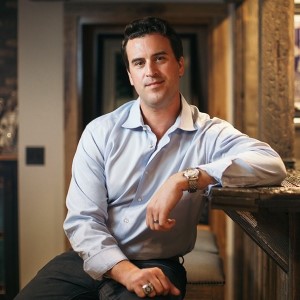 Ben Utecht
National Spokesperson for the American Academy of Neurology and the American Brain Foundation
Ben Utecht never thought much about injuries, much less neurological issues, when he played football. He achieved the ultimate in football, by winning the 2006 Super Bowl XLI with the Indianapolis Colts. However, Utecht went from the high of winning the 2006 Super Bowl with the Indianapolis Colts, to three years later, retiring from the game in 2009 over health concerns stemming from concussions. His elite football career, and the devastating concussions he endured from the game, has led him to being an outspoken – and influential – advocate for sports brain injury awareness. Utecht uses his rich experiences and authentic voice to discuss brain injury awareness. "It took losing my mind to begin caring for mind," Utecht says.  He is open and honest about his ongoing neurocognitive issues, such as memory loss, and sheds a personal light on one of the most-discussed injuries in sports today. Ben Utecht serves as the national spokesperson for the American Academy of Neurology and the American Brain Foundation.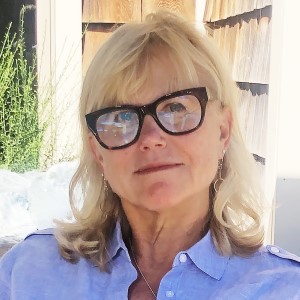 Ann McKee
Boston University School of Medicine
Ann McKee, MD, William Fairfield Warren Distinguished Professor of Neurology and Pathology at Boston University, Director of Neuropathology for VA Boston, and Director of the BU Chronic Traumatic Encephalopathy (CTE) Center, is a board-certified neurologist and neuropathologist whose research has produced seminal advances in CTE and Alzheimer's disease. Dr. McKee's work on the clinicopathological aspects of CTE sparked international awareness regarding the dangers of repetitive head trauma and the importance of biomarker discovery to diagnose CTE during life. Dr. McKee created and directs the UNITE (VA-BU-CLF) brain bank, the world's largest repository of brains from individuals exposed to traumatic brain injuries (over 1000) and neuropathologically confirmed CTE (over 600), a unique resource to accelerate scientific discovery. McKee received her undergraduate degree at the University of Wisconsin and her medical degree from the Case Western Reserve School of Medicine. She was named Bostonian of the Year by the Boston Globe and one of the 100 Most Influential People in the World by Time magazine. She is a recipient of the Henry Wisniewski Lifetime Achievement Award in Alzheimer's Disease Research and the Samuel J. Heyman Service to America Medal (Sammie), Paul A. Volcker Career Achievement Award. She is a member of the National Academy of Medicine.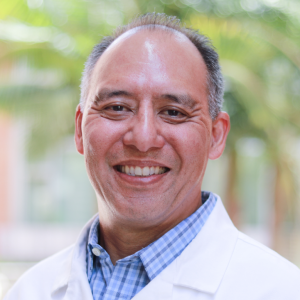 Christopher Giza
UCLA BrainSPORT Program
Dr. Giza graduated from Dartmouth College, received his M.D. from West Virginia University and completed Adult and Pediatric Neurology training at UCLA. He then worked on the Yosemite Search and Rescue team before joining the UCLA Brain Injury Research Center in 1998. He was appointed to the California State Athletic Commission from 2005-2015, served on the Blue Ribbon Panel on TBI and PTSD for the Pentagon in 2009 and 2010,  and traveled to Afghanistan in 2011 as a civilian advisor to the Department of Defense. He directs the UCLA Steve Tisch BrainSPORT program & the Operation Mend mild TBI program. Dr. Giza co-authored concussion/mild TBI guidelines for the AAN (2013), CDC (for youth 2018) and the Concussion in Sport Group (Berlin Guidelines 2017). His research focuses on translational aspects of concussion and pediatric TBI, including anxiety, cognition, migraine, post-traumatic epilepsy, with emphasis on the effects of physical activity and environment.
Thursday, April 29th, 11:15am PST (2:15pm EST)
Twenty years since The Emergence of Social Cognitive Neuroscience: A conversation with Kevin Ochsner and Matthew Lieberman
This year marks twenty years since Kevin Ochsner and Matthew Lieberman published their pivotal American Psychologist paper "The Emergence of Social Cognitive Neuroscience." In a moderated discussion with Emily Falk and Jamil Zaki, Ochsner and Lieberman talk about their influential paper, how the fields of social neuroscience and affective neuroscience have evolved in the intervening years, and what they see as trends for the future.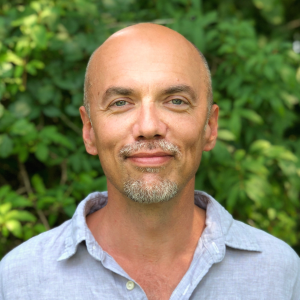 Kevin Ochsner
Columbia University
Kevin received his bachelor's degree in psychology from the University of Illinois at Urbana-Champaign and his Masters and Ph.D. in psychology from Harvard University. He currently is Professor and Chair in the Department of Psychology at Columbia University. Kevin's research interests include the psychological and neural processes involved in emotion, self-control, and person perception. All of his work employs a social cognitive neuroscience approach that seeks to integrate the theories and methods of social psychology on the one hand, and cognitive neuroscience on the other.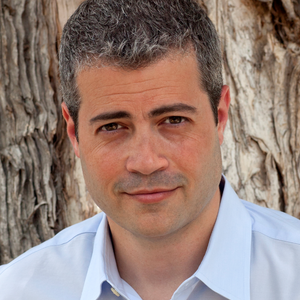 Matthew Lieberman
University of California, Los Angeles
Can't believe it's been 20 years since we published this!  I received my PhD at Harvard University, where Kevin Ochsner and I started conducting what we called 'social cognitive neuroscience' studies.  For the past two decades, my lab at UCLA has used functional magnetic resonance imaging (fMRI) and functional near infrared spectroscopy (fNIRS) to study social experience, social cognition, and social interactions.  In 2013, I published the award winning book Social: Why our brains are wired to connect.  I am most proud of my awesome trainees that I have been lucky to work with over the years. 
Saturday, May 1, 12:15pm PST (3:15pm EST)
Global Perspectives on Social and Affective Neuroscience
Social and affective neuroscience research is conducted by investigators across the world. This symposium brings together leaders from social and affective neuroscience organizations on different continents – S4SN, ESSAN, AS4SAN and SANS. The speakers will consider the international reach of the field, ways to leverage global collaborations and training experiences, ideas for increasing the diversity of scholars who contribute to the field, and suggest new areas of study that may be of interest to the global SANS community.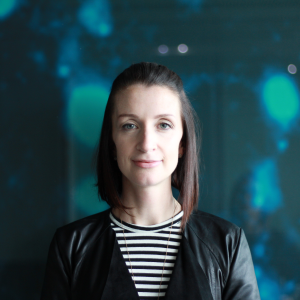 Sarah Whittle
AS4SAN & University of Melbourne
Associate Professor Sarah Whittle completed her PhD at the University of Melbourne (UoM) in 2007. She is currently a principal research fellow and head of the Social & Affective NeuroDevelopment (SAND) Lab at the Melbourne Neuropsychiatry Centre, Department of Psychiatry, The University of Melbourne. Her research interest is around child and adolescent development and mental health. Her research investigates how environmental (e.g., adverse family environments) and biological (e.g., puberty) factors interact to shape brain development, and in turn risk and resilience for mental health problems such as depression and anxiety. Dr. Whittle's has over 150 publications in the areas of development, neuroscience and mental health, and her work has been cited >6500 times. She has published her research in journals including PNAS, DCN, JAMA Psychiatry and the American Journal of Psychiatry. Her research is supported by the National Health and Medical Research Council, and the Australian Research Council.
Dr. Whittle was a founding member and is the current President of the Australasian Society for Social and Affective Neuroscience (AS4SAN). AS4SAN is a non-profit organisation that aims to promote basic and applied research in the Australasian region that investigates social and affective behaviour across a wide range of different species using a wide variety of neuroscience and neuropsychological techniques.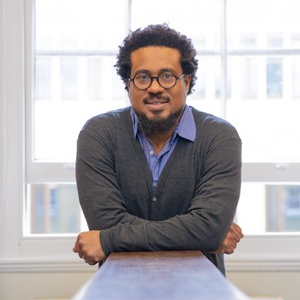 Lasana Harris
ESSAN & University College London
Dr. Harris completed his undergraduate education at Howard University, USA, and received post-graduate training at Princeton University, USA. He has held positions at New York University, USA, Duke University, USA, and Leiden University, the Netherlands, before coming to UCL. Dr. Harris' research explores the neural correlates of person perception, prejudice, dehumanization, anthropomorphism, social learning, social emotions, empathy, and punishment. This research addresses questions such as: How do we see people as less than human, and non-human objects as human beings? How do we modulate affective responses to people? How do we decide right from wrong?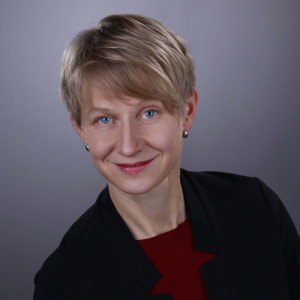 Grit Hein
ESSAN & University of Würzburg
Grit Hein is a psychologist, neuroscientist, and professor of Translational Social Neuroscience at the University of Würzburg (Germany). Prof. Hein's team investigates how social factors influence human motivation, learning and behavior in health and psychopathology, combining brain imaging, computational modeling, and behavioral experiments. Of particular interest are social motives such as empathy, reciprocity, egoism and collectivism, the interactions between different motives, and their effects on social behavior. Prior to joining the University of Würzburg in 2017, Grit completed Postdoctoral Research Fellowships at UC Berkeley and the University of Zurich and held a position as a lecturer at the University of Bern. For her work, Prof. Hein has received prestigious awards such as the Heisenberg-Professorship of the German Research Foundation.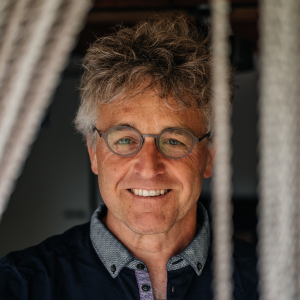 Frank Van Overwalle
ESSAN & Free University of Brussels
Frank Van Overwalle is a professor at the Faculty of Psychology at the Free University of Brussels, Belgium. After obtaining his PhD in 1987, and a postdoc at the University of California in Los Angeles (1988-1989), he became psychology professor at the Free University of Brussels. He worked on attribution and social cognition, applied his and others' research to the development of artificial neural network models of social cognition, and eventually switched to research on social neuroscience with "real" brains in 2005.
His most current interest is on the somewhat ignored 'little brain' or cerebellum, which is responsible for automatization of sequences of movements and actions (e.g., riding a bike), and the identification, understanding, training and prediction of these sequences. Especially the posterior area is involved in social action sequences, or routines in which we and others interact with each other, and anticipate individual or shared goals, beliefs and future actions.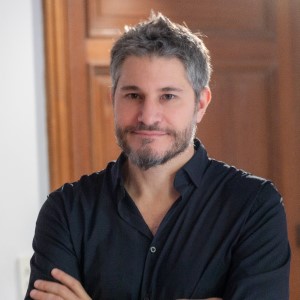 Agustin Ibanez
S4SN & Latin American Institute for Brain Health (BrainLat)
Agustin Ibanez is a neuroscientist interested in global approaches to social cognitive and affective neuroscience and dementia. He holds crucial regional/international positions, including institutions from Argentina [Cognitive Neuroscience Center (Director), National Scientific and Technical Research Council (Independent Researcher)], the USA [Senior Atlantic Fellow, Global Brain Health Institute, University of California San Francisco (GBHI-UCSF)], Chile [Latin American Institute for Brain Health at Adolfo Ibanez University (Director)]. Agustin holds a critical track record with over 120 publications in the last five years, including published works in top-ten journals (e.g., Lancet Neurology, World Psychiatry, Nature Reviews Neurology, Nature Human Behavior, JAMA Neurology, Alzheimer's & Dementia, Brain, Journal of Neuroscience, among others). He has received funding from the Inter-American Development Bank (IDB), FONDECYT (Chile), COLCIENCIAS (Colombia), SAS (Slovakia), DAAD (Germany), MRC (United Kingdom), FONCYT, CONICET (Argentina) as well as Alzheimer's Association, Tau Consortium, GBHI, and NIH/NIA (US). He is part of the Project taskforce of the Human Affectome Project and President of the Latin-American section of the Society for Social Neuroscience. His work has been highlighted in multiple press releases, such as the BBC, Nature, Nature News, Discovery Channel, Popular Science, Daily Mail, Newsweek, Le Monde, and Oxford University Press, among many others.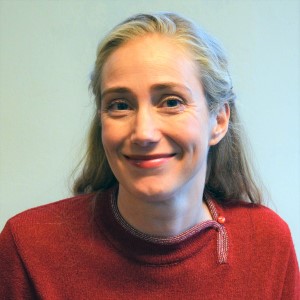 Siri Leknes
S4SN & University of Oslo
Siri Leknes is a Professor of Social and Affective Neuroscience at the University of Oslo, Norway, and Senior Researcher at Oslo University Hospital. She completed her D.Phil. at Oxford, UK, and postdoctoral research at Gothenburg University, Sweden.
The overarching aim of Leknes' Affective Brain lab (LAB lab) is to understand how the brain and body give rise to pleasurable and painful feelings. Currently, LAB lab specialises in drug studies, charting how the brain's neurochemical systems shape hedonic feelings, decisions and behaviour. Leknes is currently funded by an ERC grant to study state-dependent effects of opioids and their relation to social support, stress and dopamine. In addition, LAB lab conducts clinical research, studying mood, stress and pain in groups treated with opioid agonists and antagonists.
Leknes' work on the benefits of acute pain was awarded The Daniel M. Wegner Theoretical Innovation Prize in Social/Personality Psychology. Leknes has served as associate editor for Social Cognitive Affective Neuroscience and is currently a board member of the Society for Social Neuroscience. As part of the S4SN board, Leknes is passionate about facilitating knowledge exchange and collaborations between social neuroscientists working in humans and those employing non-human animal models.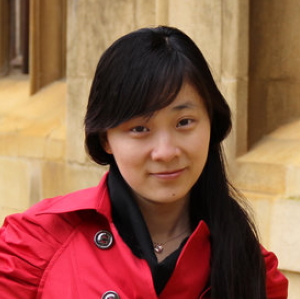 Yina Ma
SANS & Beijing Normal University
Dr. Yina Ma is currently the director of Social & Affective NeuroPharmacology (SANP) Lab, Principal Investigator and full professor at State Key Laboratory of Cognitive Neuroscience and Learning, and IDG/McGovern Institute for Brain Research, Beijing Normal University. She obtained her Ph.D. degree in Cognitive Neuroscience at Peking University, and was a Research Scientist at Dartmouth College and Johns Hopkins University. Integrating neuroscience techniques, pharmacological challenge, computational modeling, and disorder models, her research group aims to elucidate the neurobiological mechanisms underlying social decision-making during interpersonal and intergroup interactions and to reveal how the mechanisms are altered. These findings have been published on high-profile journals such as Nature Neuroscience, PNAS, Molecular Psychiatry, Brain, Trends in Cognitive Sciences, eLife, etc. She is elected member of the Executive Committee at the Social and Affective Neuroscience Society, and currently serving at the editorial boards of Emotion, Social Cognitive and Affective Neuroscience, and Current Opinion in Behavioral Sciences, and as associate editor of Biological Psychology. The long-term goals of her group are to uncover the central neurobiological determinants of human social behaviors, and to integrate its empirical findings with public mental health issues to promote well being, social functioning, and treatment for related mental disorders.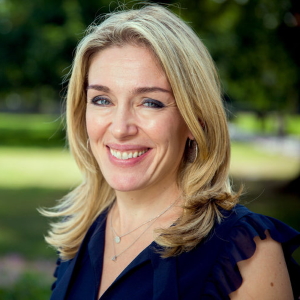 Abigail Marsh
SANS & Georgetown University
Abigail Marsh is a Professor of Psychology, Neuroscience, and Cognitive Science at Georgetown University and is the President of the Social & Affective Neuroscience Society. She received her Ph.D. from Harvard University and conducted post-doctoral research at the National Institute of Mental Health.  Her research is aimed at answering the questions: How do we understand what others think and feel? What drives us to help other people? What prevents us from harming them? She addresses these questions using functional and structural brain imaging in adolescents and adults, as well as behavioral, cognitive, genetic, and pharmacological techniques. She is the author of over 70 publications in journals that include Proceedings of the National Academy of Sciences, Nature Human Behavior, American Journal of Psychiatry, and JAMA Psychiatry, as well as a trade book about her research on the brain basis of empathy and compassion called THE FEAR FACTOR (2017, Hachette). She has presented her work in a 2016 TED talk and has received awards that include the Cozzarelli Prize for scientific excellence and originality from the Proceedings of the National Academy of Sciences, The S&R Kuno Award for Applied Science for the Social Good, and the Richard J. Wyatt Fellowship award for translational research from the NIMH.