Canada's largest city, and the fourth-largest in North America, Toronto is a global business, entertainment and tourism hub, famous for its progressiveness and diversity. Toronto sits on the northern shore of Lake Ontario (the easternmost of the Great Lakes) and has a shoreline stretching 43 kilometres featuring sandy beaches, marinas and working ports.
Venue & Accommodation
The Westin Harbour Castle, Toronto
Escape to a vibrant waterfront hotel offering the perfect balance of premium amenities and prime location. Located in downtown Toronto, in the heart of the revitalized waterfront district, The Westin Harbour Castle Hotel offers direct access to many of Toronto's most noteworthy sites and attractions, including Rogers Centre, Scotiabank Arena, CN Tower and Exhibition Place. Find your balance in our WestinWORKOUT™ Fitness Studio, which offers yoga classes and a running concierge, then refuel in our hotel's dining destinations. Enjoy a restful night sleep in our Westin Heavenly® Beds and take in stunning views of the Lake Ontario.
City View Rooms – $320 CAD/night + taxes & fees
 *Book by the deadline of March 12th to secure a room
**Please note that rooms are in Canadian Dollars.
Booking a reservation:
Click on the Westin Link below
Enter your arrival/departure dates
Choose the room type
Follow the instructions
You may also reserve your room by calling +1 888 627 8559. State the group name, "The Social & Affective Neuroscience Society Conference" or provide the code "SYA" to reserve at the special rate.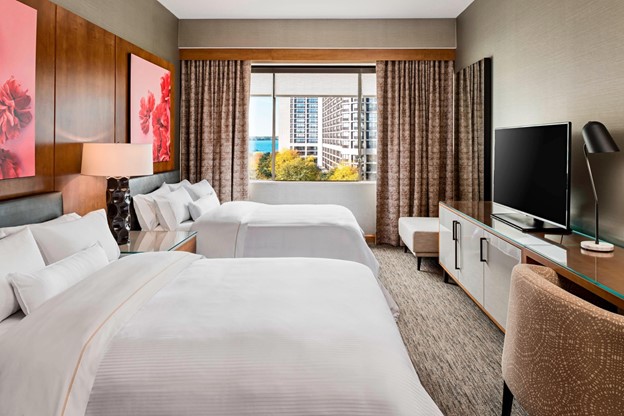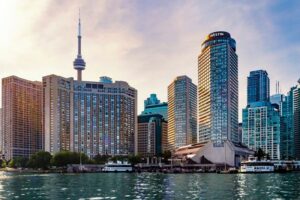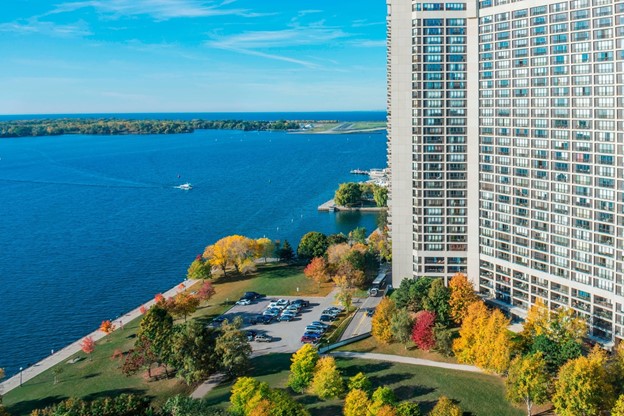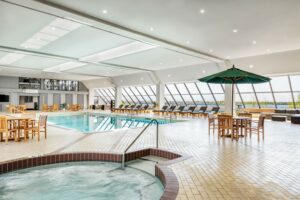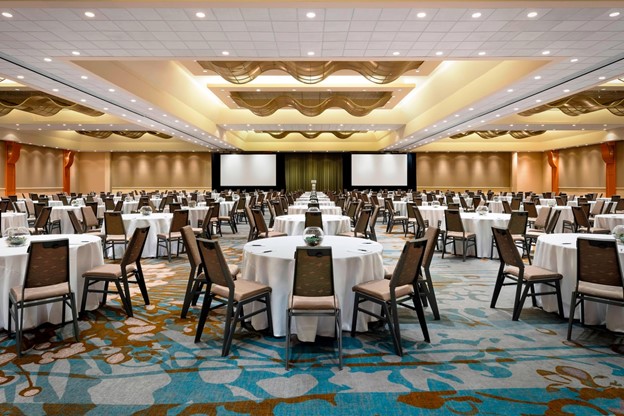 Interested in Roomshare?
Interested in finding fellow delegates to share hotel rooms with during SANS 2024? If so, please fill out our Roomshare form
Getting Here
Toronto is a major transportation hub with Pearson International Airport and Billy Bishop Toronto City Airport and many other different travel options for visitors whether coming for business, conventions or leisure travel. Please check out this website to learn more about your travel options! 
Getting Around
Toronto is easy to navigate with one of the most extensive public transit systems in North America and a large number of attractions concentrated in a walkable downtown. Learn More
International Travelers
It is your sole responsibility to ensure that you have all the travel documents necessary to enter in, or transit through, each country on your itinerary. Please ensure you verify the requirements for each country as the required documents for the outbound portion of your travel may differ from those required on the return.
Find out what you need to visit Canada as a tourist or business person, how to extend your stay in Canada and what documents you need to carry with you to transit through Canada.
Letters of Invite
Letters of invite can be provided to international delegates who may require a letter for Visa application. Please note, full conference registration and payment must be arranged prior to a letter being provided.  Please email us for more information.
Summer temperatures can be humid and range from warm to hot with an average template of 22 – 30ºC (72 – 86 ºF). We recommend bringing a light jacket to the as it may feel cold due to air conditioning.
Canadian currency is the Canadian dollar, which is divided into 100 cents. There are 5, 10, 20, 50 and 100 dollar bills. Smaller coins are 5, 10, and 25 cent pieces as well as of 1 and 2 dollars. Banking and credit cards are also welcome almost everywhere.
There are two official languages in Canada – English and French.
It is customary to tip restaurant waiters, taxi drivers and hairdressers 15% of the bill, before taxes. Bellhops, porters, doormen, etc. generally receive at least $2 per suitcase or per service rendered. Coffee and food counters often have a tip cup next to the cash register; spare change is always appreciated.
In case of emergency: 911
Canada operates on 110V, 60 cycle electric power, which is the same as in the United States. Non-North American visitors should bring a plug adapter if they wish to use their own small appliances from home (razors, hair dryers, laptops etc.). If you are visiting from countries, such as Australia, that use a higher voltage, you may encounter problems charging your rechargeable batteries. Canadian electrical goods come with either a two-prong plug, which is the same as the US or a three-prong plug; most sockets accommodate both.
Smoking is not permitted in the venue. The city of Toronto has public health regulations that prevent smoking in public buildings, on public transit and in all restaurants and lounges.